Disasters Strike Indonesia
Hang on for a minute...we're trying to find some more stories you might like.
On Friday, September 28th, two catastrophic natural disasters hit Indonesia. The destructive 7.5 magnitude earthquake was only a taste of what was to come. Not only were there a multitude of powerful after shocks, but a large tsunami struck the city of Palu just 30 minutes later. This tsunami reached heights of 20 feet, causing mass destruction to infrastructure along the coast.
"It's hard to recognize where some buildings once stood, such is the scale of damage." Zubedy Koteng, an adviser for Save the Children Indonesia, said after the event.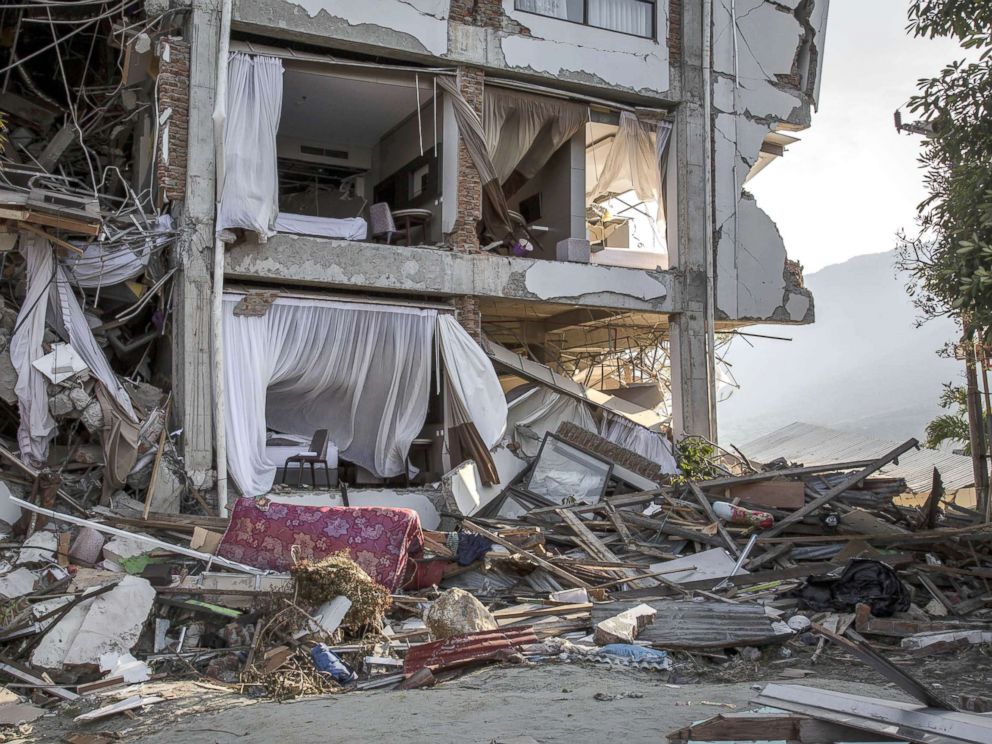 Photo of a damaged hotel in Palu
Not only did Sulawesi have to endure an earthquake and a tsunami, but a volcanic eruption also hit the area just days after. Mount Soputan erupted on October 3rd, shooting ash 20,000 feet into the sky. Many speculate that the eruption was caused by the 7.5 earthquake, but scientists have yet to know for sure.
Around 60,000 people are now displaced in Indonesia from the evacuations and destruction. The death toll increases everyday, currently set at 1,500. This is a very difficult situation, especially with major roads destroyed preventing help from getting to those who need it.
Below I have included a link if you'd like to directly help this cause and donate.