Warmer Waters and Misconception
Hang on for a minute...we're trying to find some more stories you might like.
With 2018 now behind us, I think many of us are glad it's over. As for our planet, studies now show that it was the worst year, on record, for our oceans. 2018 had the warmest seas since records began in 1958, just beating the record set the previous year in 2017. The warming of oceans causes a multitude of problems for our planet, including sea levels rising, more intense storms with heavy rainfall, coral bleaching and polar ice melting. A majority of global warming ends up in our oceans which accelerates these issues.
According to studies, over 90% of the heat trapped by greenhouse gases gets absorbed in the ocean and
"Increases in ocean heat are incontrovertible proof that the Earth is warming"
The ocean is simply reflecting the state of our current climate, and currently, the results are not looking good. Ice is melting, land area is decreasing, and water levels are rising.
Lastly, one common misconception is that the temperature everywhere must be warm all the time for our Earth to be in a state on "Global Warming". This is not the case, considering climate and weather are very different things. Even our President is presumably asking where global warming is since it's been cold??? Evidence down below: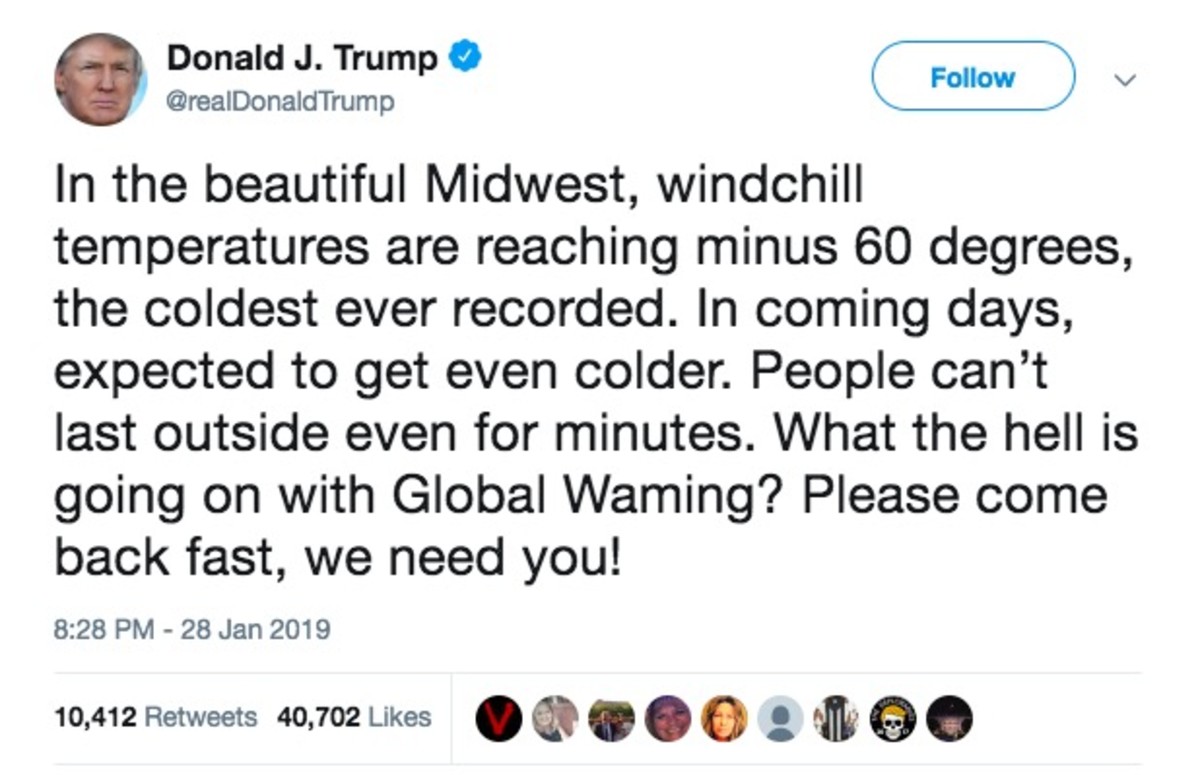 These drastic temperatures come as a side affect with our climate changing, and asking for more of it would simply cause more severe conditions, hot and cold.